Uniform Services Command/Patrol Division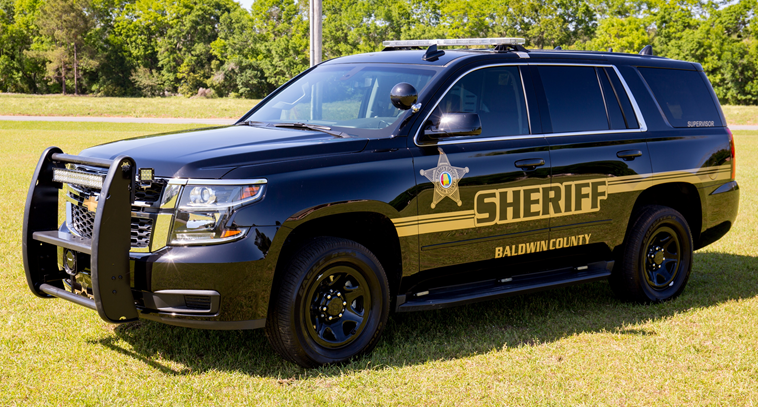 The Uniform Services Command of the Baldwin County Sheriff's Office currently consists of approximately 105 deputy sheriff positions. Approximately half of these are assigned to squads in the Patrol Division, where deputies provide law enforcement services throughout the county while assigned to one of four squads that work 12-hour rotating shifts and cover 8 zoned areas totaling 2,027 square miles. Each patrol squad is supervised by a sergeant and two corporals. Their primary mission is to answer calls for service from citizens and protect the public from criminal activity through pro-active patrol operations. They are also responsible for the service of criminal process such as arrest warrants and subpoenas, which are generated by the Baldwin County Court System.
The Special Operations Unit and K-9 Unit are also assigned to the Enforcement Division of the Uniform Services Command. The Special Operations Unit consists of several deputies and task force members trained in highway interdiction. The K-9 Unit consists of several dual-purpose canine teams which augment patrol efforts, while also assisting other units and divisions with drug detection and fugitive tracking. Both units also frequently work enhanced traffic enforcement, large special events, and provide demonstrations for schools and the community.
Generally, most encounters between the public and the Baldwin County Sheriffs Office involve deputies assigned to Uniform Services Command. We stand ready to both protect our communities and serve our citizens.
Captain Clint Cadenhead
Uniform Services Command