Communications Command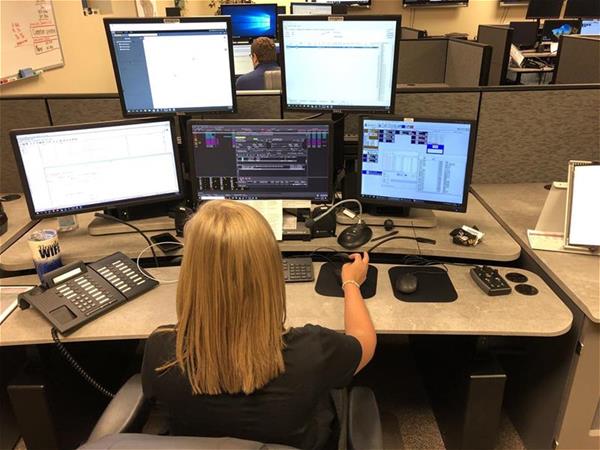 The Baldwin County Sheriff's Office Communications center is responsible for the processing and dispatching of all emergency calls received by the Sheriff's Office from either the general public, Emergency 911 center or other Law Enforcement agencies.
The Sheriff's Communications center consists of the Communications Director and many full time Communications Officers. All Communications personnel undergo an extensive probationary training period which incorporates class room instruction with actual workstation performance under the supervision of a certified Communications Training Officer. In addition, all Communications Officers receive annual re-certifications and continued education classes in emergency telecommunication.
All calls for service processed through the Communications center are logged, tracked and archived in a computer aided dispatch system (CAD). The CAD system, which has been operational since 1999, incorporates a geographical street index, automatic wanted checks, call histories, unit tracking and statistical reporting for the purpose of assisting Deputy Sheriff's in responding to calls for service.
The Sheriff's Communications center is operational 24 hours a day, 7 days a week. In emergencies the Communications center can be reached by dialing 911 or by directly calling any of the emergency telephone numbers listed on the Baldwin County's Sheriff Office web page.